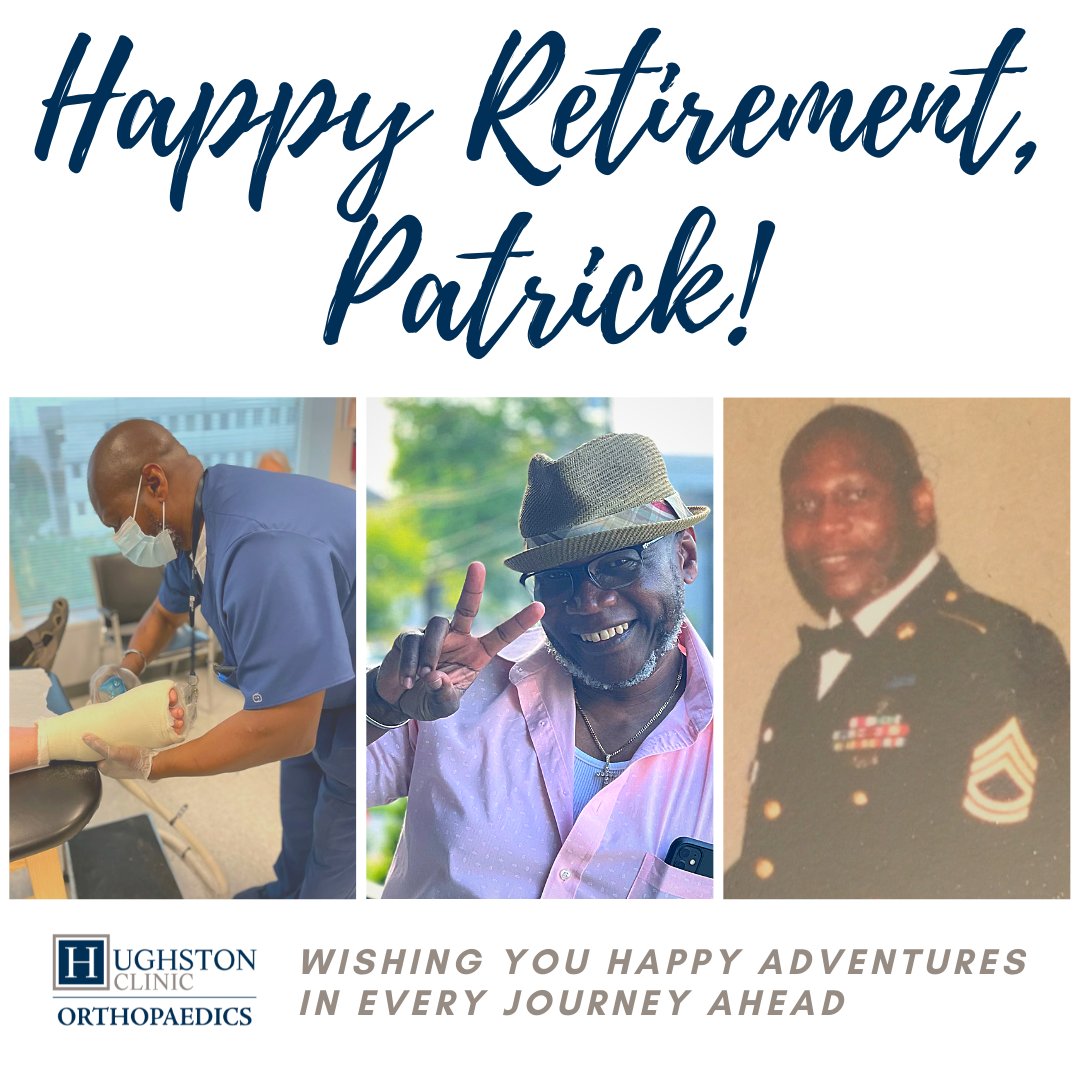 As the DME and Cast Technologist, Patrick T. George has worked for Hughston Clinic Orthopaedics since January 2007, diligently serving over 30 providers with quality patient care and education.
A Certified Ortho Technician with 28 years of experience, Patrick is also a veteran of the United States Army with more than 20 years of service. He has come to the end of his tour of duty with our organization and we wish him nothing but the best!
In Patrick's words,
"It has been a long but exciting time here. I will miss my work family, including the providers, physical therapists, employees, staff, and the entire clinic. Keep doing the great work that you do! Patrick out!"
Last edited on April 5, 2022
Popular Stories
Sorry. No data so far.