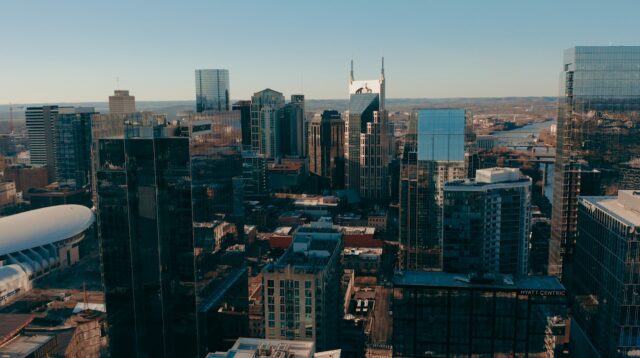 Testimonials —
"I'm a little late, but, I had major rotator cuff surgery, done by Dr. Motz. The staff, nurses, and Dr. Motz treated me like i was the only patient. My surgery was complicated but it turned out very. Very well for me and I'm still at it 10 years later! Thank you Dr. Motz and complete staff. You are the Best!"
— Anonymous
"Dr. Rubin and his assistant, Cameron, stayed with me through the whole mending process of my shattered, dislocated elbow. I'm so grateful for their attention and professional care."
— Frances D
"Dr. Fogolin is an amazing surgeon. He completed a knee surgery for me in 2004 with success so when I torn my tricep tendon I never considered going to anyone else. I have complete trust in Dr. Fogolin and that goes a long way when you are having surgery. He explains the procedure thoroughly and makes sure you and your loved one understand the process. Highly recommend Dr. Fogolin and his staff."
— Kory
"I have seen Dr. Cornelius 3 times, each time for a different issue. There's nothing he can't handle. He has an excellent personality. He listens well. I really appreciate how well he explains things. He doesn't talk over your head. I would recommend him to anyone!"
— Tina
"Dr. Allen is a wonderful doctor. He has helped me many times and always makes me feel safe and cared for. I highly recommend him."
— Anonymous
"Dr. Tressler is an excellent surgeon with a wonderful staff. He responded to our need for a consult in the ER quickly and explained my sons injury thoroughly. We were scheduled for a follow up appointment and surgery very quickly. Dr. Tressler and his staff answered all of our questions completely with kindness and compassion. I have complete confidence in an excellent outcome. I highly recommend Dr. Tressler."
— Christy B
"Dr. Burleson is an outstanding Dr. and I highly recommend him for spine evaluation and surgery! And all the staff at StoneCrest are wonderful people to work with and care for you! My experience with both Dr. Burleson and StoneCrest has been my best Medical experience ever!"
— Beverly S
"Dr. Meals is thorough and a good listener. Any and all options for continued care are presented and you can confidently make a good decision about your future care. I am so happy to be her patient."
— Barbara O
"It was my first visit to inquire about pain in my hip, physical therapy options and possible hip replacement. Dr. Schaffer was very pleasant, listened attentively and explained my options. He was honest about pros and cons of hip replacement and recommended a convenient physical therapist. Overall, I was happy with the appointment and left feeling very positive about dealing with my health issue."
— Nancy L
"I have had shoulder pain for about a year. I finally went in to have it checked out. Dr. Jones and the staff at Hughston Clinic Orthopaedics were very informative and supportive in the diagnosis. I had an excellent experience, and I will continue to use them in the future."
— Michele D
"Dr. Richie and his staff were very professional and attentive to my needs. He took time to talk to me about my knee and gave me several options. We agreed on a plan of action and set in in motion. I highly recommend Dr. Richie and will return if I have a further need. I'd like to personally thank him and the staff for their kindness."
— Scott S
"Dr. Debelak performed a complete reverse left shoulder replacement for me. He is an excellent physician with kind and gentle bedside manner. I recommend him to anyone who needs this operation. He listens patiently and explains fully before and after operation. I'm 75 years old and he's the best doctor I have ever had."
— Doris W
"Dr. Taylor is not only incredible as a physician, but also as a person! He fully explained my ankle issues, gave me non-surgical ideas to try first and made me feel completely heard and understood. Looking forward to my next appointment."
— Brooke T
"Discovering you have when finding out you need spine surgery, the panic, concern and fear. That when you had previous back surgery, that didn't deliver the relief you were promised. It's only natural you will feel overwhelmed and depressed. I am proud to say that on my second visit with Dr. Kauffman these emotions were alleviated by his detailed explanation of the surgery, using the MRI and the surgery process, causing immediate relief of my fears. I am very confident that this process will be a success. I don't have the fearful emotions I had before. Thank you Dr. Kauffman for the professional manner and the extra time you took with me. If this is the doctor you choose or have, consider yourself fortunate and well taken care of by the best person you can get."
— Mike T
"I was very impressed with Dr. Mountain's manner and the time he took to explain everything to me. He gave me options as to what we could do and let me choose the option I wanted which all would give the same results in the end. He was very through, polite, and caring."
— James H
"Dr. Mayfield & the staff at Hughston Clinic were wonderful. Compassionate & friendly. Would recommend highly!"
— Susan F
"I always appreciate Dr. Renfro's advice and expertise. He tells me exactly what I need to do and have no problems."
— Walter S